But That Is Not Me!!!
Susan Larson Kidd (the author), Sparky Stensaas (book designer) and I (the photographer) are proud to announce the new children's book, But That Is Not Me!
This book which targets beginning readers, features the adventures of "Harry" the hairy woodpecker who  visits his forest sky friends and learns about the other birds of the northern forest. The book has an accompanying web page found on this blog, Birding With Children. We developed this additional content because helping the next generation learn to love birds and nature is an important part of our message.
If you have not read our children's book, But That Is Not Me!, we invite you to explore this excerpt (pdf file). Our book sells for $12 directly via this web site, or via Amazon. The price includes shipping within the continental USA, but not sales tax.
Cover Image From the Book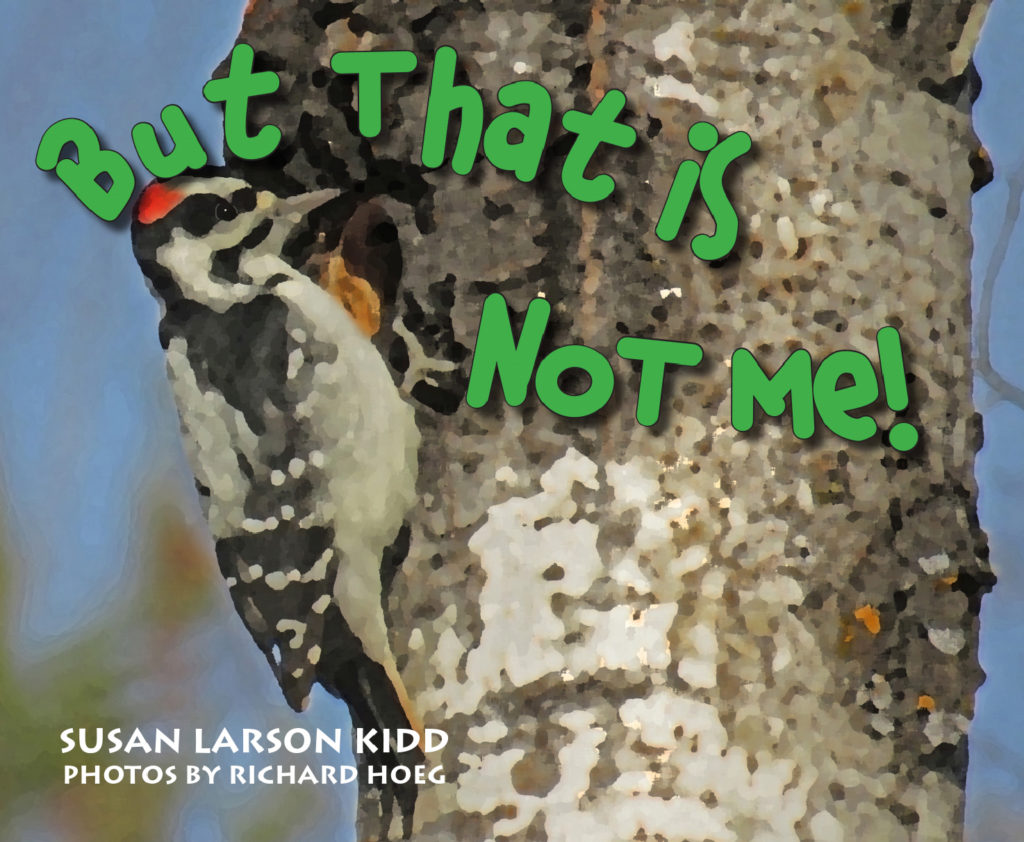 Birds featured (order of appearance in book):
Hairy Woodpecker
Black-Capped Chickadee
American Robin
Slate-Colored Junco
White-Breasted Nuthatch
Northern Mockingbird
Ruby-Throated Hummingbird
Mourning Dove
Osprey
Blue Jay
Bald Eagle
Northern Cardinal
Red-Winged Blackbird
Great Blue Heron
The book is 30 pages long (excerpt – pdf file). 
The dedication on the book reads:
For All My Grandchildren: No matter your age, may you always hear the joy of bird song.
Initial orders will ship on October 25th. I first need to return to civilization from my Crisp Point Lighthouse gig at the eastern end of Lake Superior!!