Susan Larson Kidd (the author), Sparky Stensaas (book designer) and I (the photographer) all hope you enjoyed the adventures of "Harry" the hairy woodpecker as he visits his sky forest friends in our children's book, But That Is Not Me! We developed this site because helping the next generation learn to love birds and nature is an important part of our message. We welcome your ideas! What has worked for you? Let us know either by commenting directly via this page, or sending me an email. (RichardHoeg@GMail.Com)
If you have not read our children's book, But That Is Not Me!, we invite you to explore this excerpt (pdf file). Our book sells for $12 directly via this web site, or via Amazon.
---
Birding With Children Ideas!
In our book, my dedication to my grandchildren reads "No matter your age, may you always hear the joy of bird song!" As adults, how do we insure children hear the "joy of bird song"? We know children have short attention spans; thus, taking them on extended birding expeditions is not a good idea. Here are examples which have worked well for me with my increasing brood of grandkids.
Bird Feeders Are A Fantastic Starting Point: Children as young as two years old love to sit next to windows and watch brightly colored birds. One of my granddaughters would often sit on our window seat even before she could walk very well and watch goldfinches, chickadees, and of course … hairy woodpeckers. An active bird feeder allows a child a quick view into the world of nature.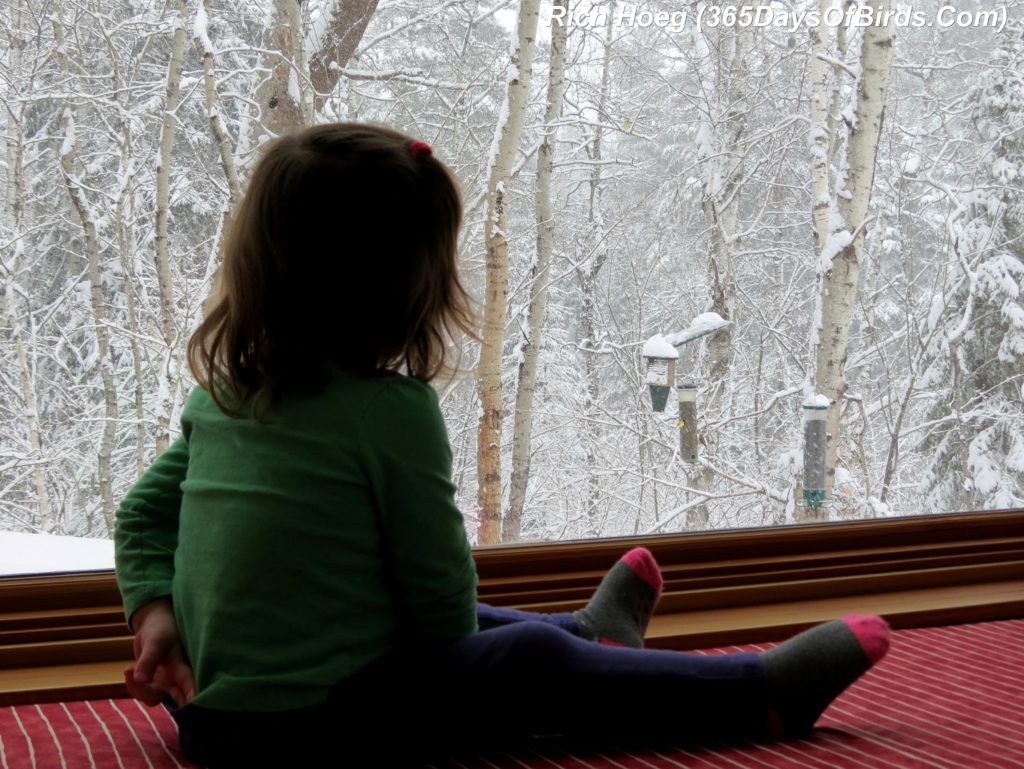 Plan a Child Friendly Excursion: When you bird with a young child, remember they have a limited attention span and endurance. Over the past six months I took two different grandchildren on birding excursions. In both cases I had prior knowledge through personal experience with both locations. Scout your location first without your younger friend!
My first trip with Ben utilized a wildlife drive. This route allowed us to take a remote road where I could use the car as a roaming blind allowing us to get close to birds. Occasionally I would park the car to let both of us have time to get outside and run around! Seeing birds while outside the car was not important. Having fun with Grampa was the desired action on these short hikes. Finally, a wildlife drive with a 10 mph speed limit meant Ben could sit up front in the passenger seat. For him, that was a BIG treat and a new experience.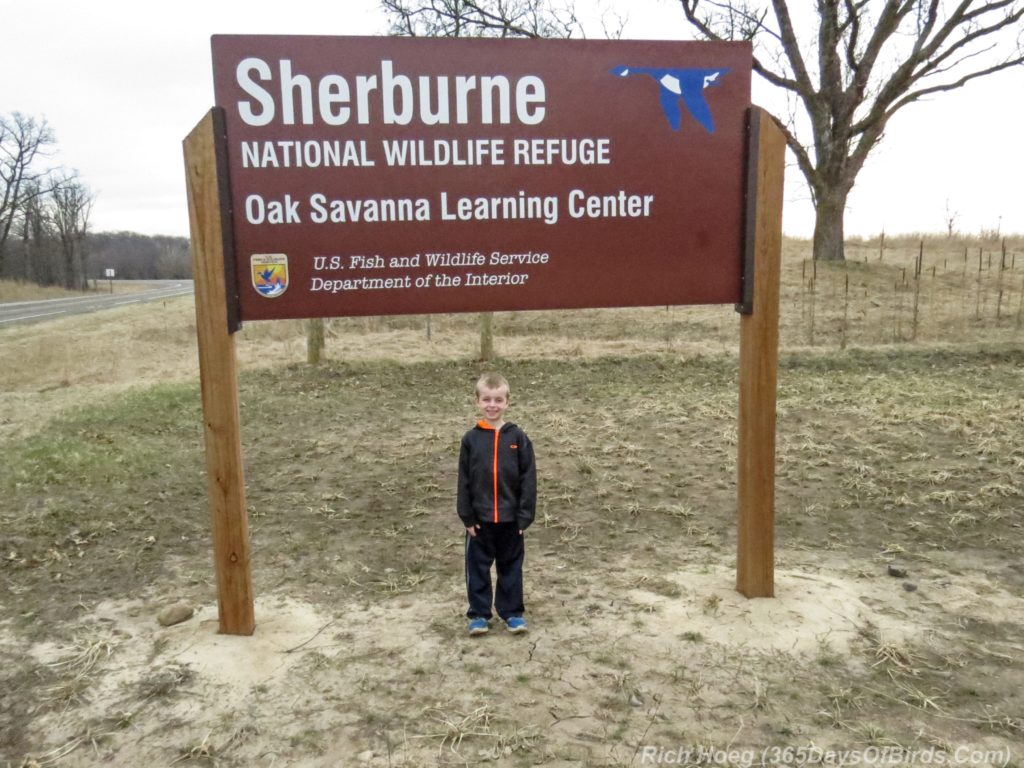 Children Love Color, Not Rare Birds: Children could care less about finding the rare Kookamunga bird … even if it has never been seen within 2,000 miles of your area! Kids like color and birds which they can see up close. Consider a trip to a "duck pond" or other bird venue where the birds have grown accustomed to humans. Make certain to bring bread to feed the birds. Many local parks have well stocked bird feeders which allows one to combine a trip to a playground with some birding. Remember that birds are much more active early in the morning, and your young child will also be more rested. Thus, think early morning for your excursions!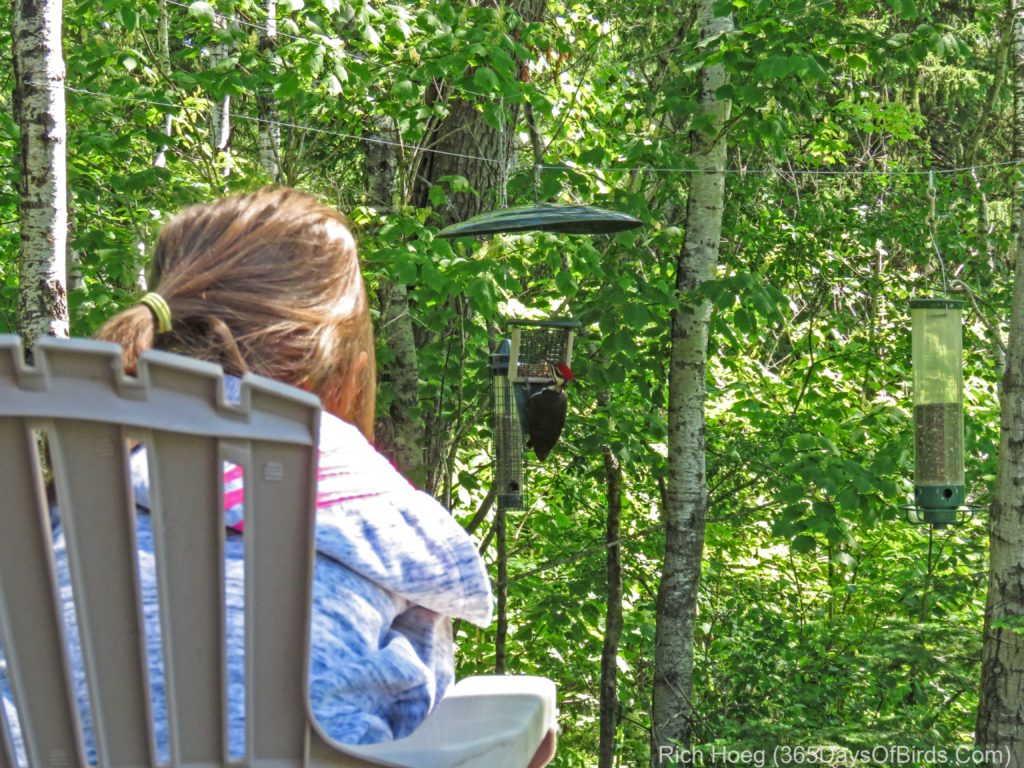 Great Birding Expeditions End With Doughnuts: Have fun! This axiom should be obvious. The birding part of your experience is important, but to the child seeing our feathered friends is only a small part, a very small part of the experience. When Mya got home she told her parents about the Merlin we saw … and the doughnuts we ate!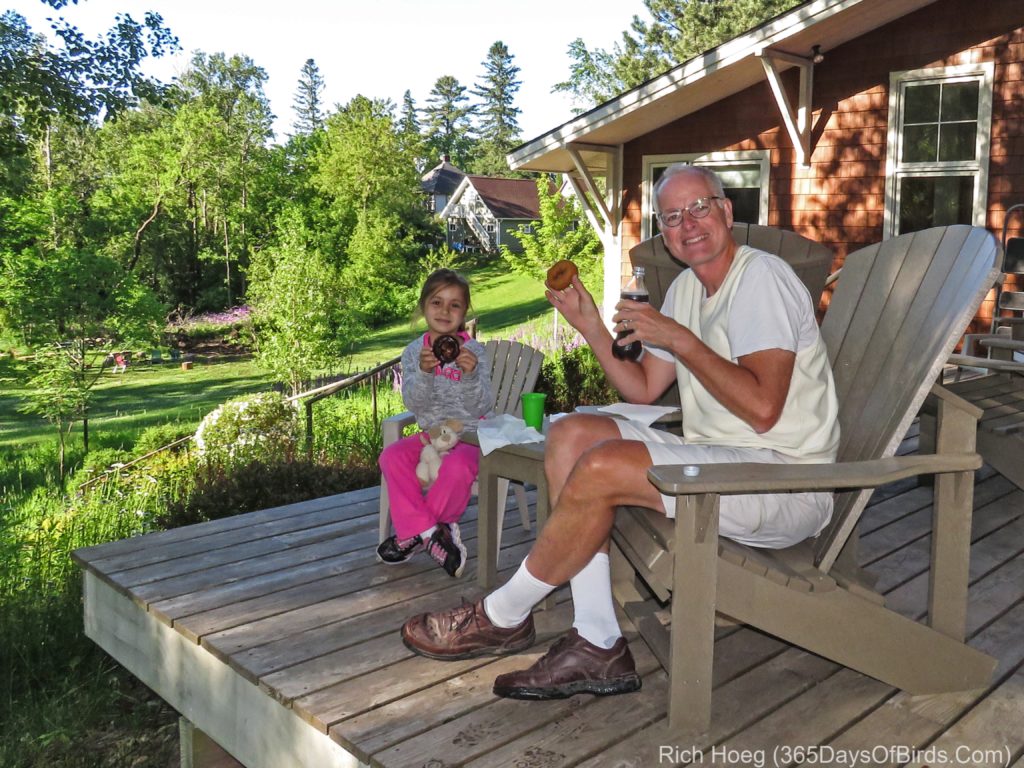 Learn More about the Birds Featured in the Book: Listen to bird songs. Watch videos. Learn facts and ranges. Follow this link.
Play Bird Bingo: For Christmas last year I was given "Birding Bingo". This game has become a favorite, and costs $12 via Amazon. My grandkids don't care much about winning, but warning … they like to fill the entire board! There are different versions of this game, but I like the one by Lucy Hammett Games … good "local" birds. Children who are not able to read also love this game. Our latest method of playing of playing Bird Bingo requires Grampa (i.e. me) to show one of my photos of that kind of bird upon that bingo card being chosen.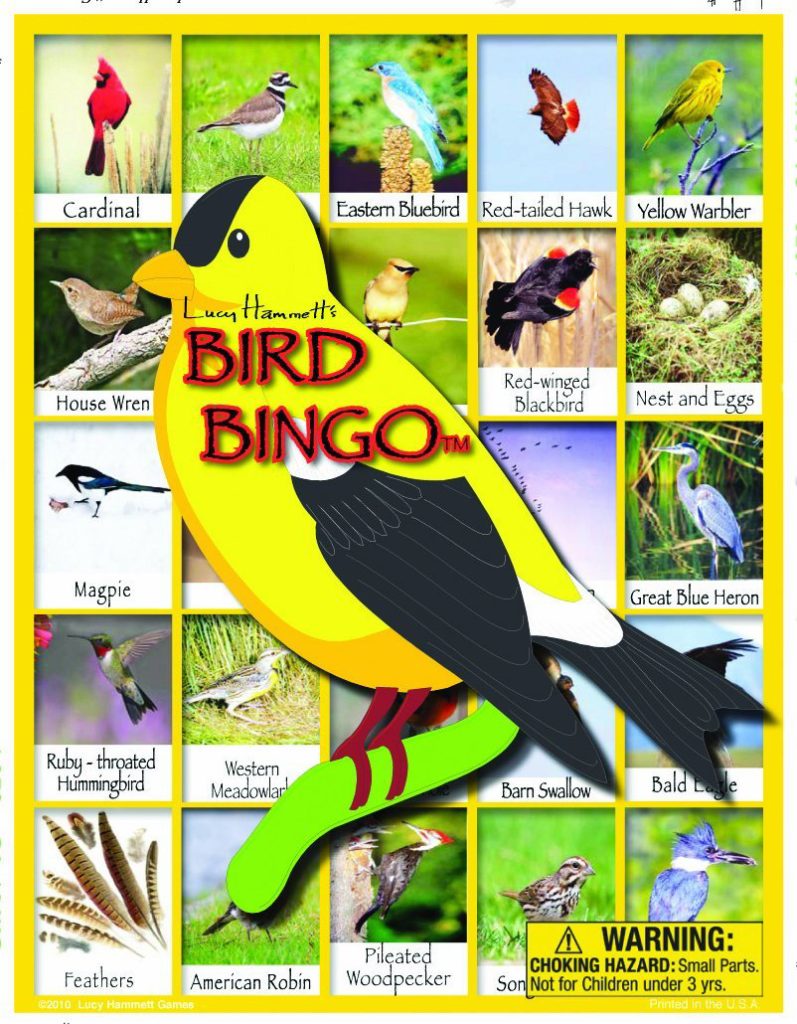 .
We welcome your ideas! What has worked for you? Let us know either by commenting directly via this page, or sending me an email. (RichardHoeg@GMail.Com)